Ecology
Indonesia
Sustainability First on Gili Trawangan
Minimum stay 6 days / 5 nights
Presentation
To better protect marine ecosystems, we have to understand the impact of humans on the environment, both underwater and on land. What good is there in rebuilding and protecting the reefs below the surface if nothing is done to combat pollution above it? On your trip to Gili Trawangan, you'll learn about Ocean Quest's innovative and 100% organic method of coral rehabilitation as well as the environmental issues that are directly impacting their conservation efforts. Let the Gili Eco Warriors be your guides, as they teach you reef propagation techniques and explain their holistic approach to recycling on the island, all part of their commitment to protecting the fragile balance of their island's ecosystems.
At a glance
Included in the offer
4 dives, Ocean Quest / Sea Shepherd Coral Propagation certification, equipment and learning materials included.
5 nights' stay, standard double room with breakfast included.
2 activities: Recycle tour as well as your choice of paddleboarding or Biorock snorkeling
Transfers between airport and hotel, from/to Zainuddin Abdul Madjid International Airport (Mataram) or Bali Ngurah Rai International Airport (Denpasar).
Not included
Flights, meals not indicated in the previous section, any other features already stated as non-included.
Flexible
Our package can be easily tailored to fit your needs and preferences. Want to add more dives and excursions or upgrade your room or hotel? Take a look at our customizable services!
Request information
Details
DIVE SHOP

Accomodations

Excursions

More
DIVE SHOP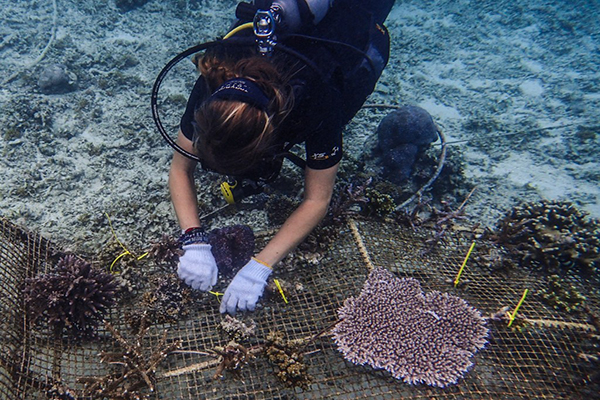 Your dive shop in Gili Trawangan
4 dives, over 2 days: Introduction to the Ocean Quest / Sea Shepherd Coral Propagation methodology, practical dives to apply the theories and methods that you've learnt.
Equipment and learning materials included
Accomodations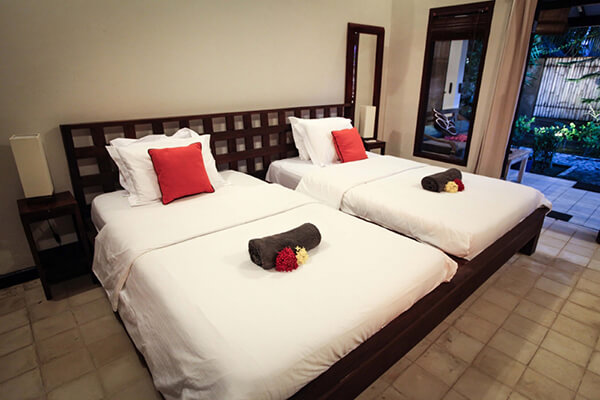 Hotel-Bungalows
East Coast of Gili Trawangan, bungalow, pool, free WiFi, tea-coffee in room, bar and restaurant in the resort.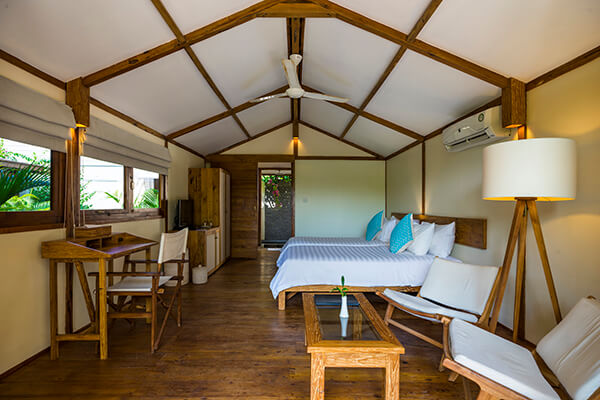 Hotel****
West coast of Gili Trawangan, traditional stylish bungalow, swimming pool, WiFi included, bar and restaurant with possibility of dinner on the beach.
Excursions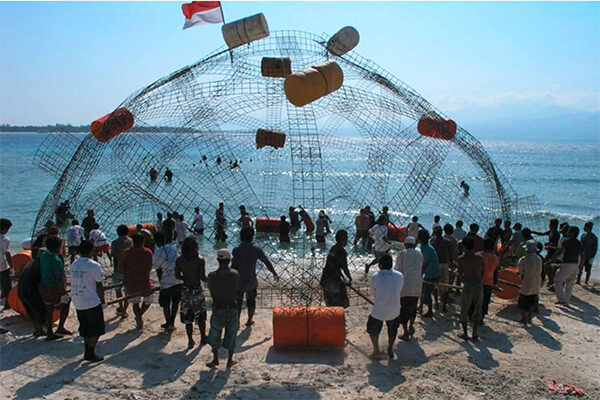 Paddleboarding or Snorkeling
Paddleboarding: Stand Up Paddleboarding excursion between the islands of Gili Trawangan and Gili Meno with a floating bag, to help collect litter and clean the inlets between the islands
OR
Snorkeling: Learn more about Biorocks via a snorkeling trip above the submerged structures.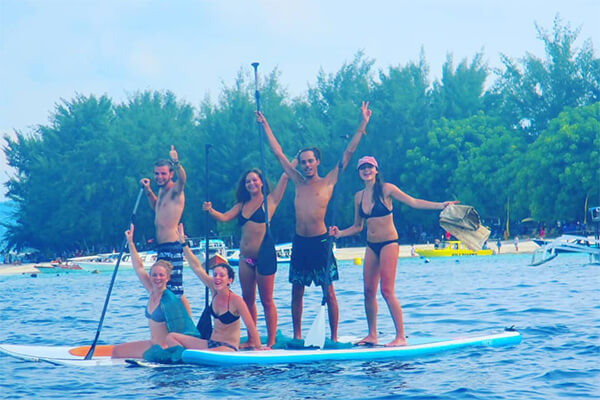 Re-cycle Tour
Exploring the dark side of the island and the recycling circuit on Trawangan.
More
Friends & Family
A perfect destination whether you're a couple, with friends or with children… Ask us about our selection of activities for adults and for children.