Ecology
Indonesia
Reef Check or Biorocks, the coral restoration: see, act!
Minimum stay 10 days / 9 nights
Presentation
Over the span of an entire week The Trawangan Eco Warriors will introduce you to either the Reef Check methodology, the reef state study, or the coral reconstruction via the Biorocks technique. Daily dives will allow you to apply your new knowledge of underwater ecology directly on the reefs of Gili Trawangan.
Since these certifications are internationally recognized, during future dive trips in the tropics, you will be able to participate in all Reef Check or Biorocks actions carried on by dive centers concerned about the state of the coral in the reefs near around them.
At a glance
Included in the offer
12 dives, Reef Check or Introduction to Biorocks certifications, equipment and learning materials included.
9 nights' stay, standard double room with breakfast included.
Airport / Hotel Transfer (from Mataram, Lombok Airport or Dempasar, Bali Airport).
Not included
Flights, meals not indicated in the previous section, any other features already stated to be non-included.
Flexible
Our offer can be easily tailored to fit your needs and preferences. Want to add more dives, more visits or switch to a higher-class hotel? Take a look at our customizable services!
Request information
Details
DIVE SHOP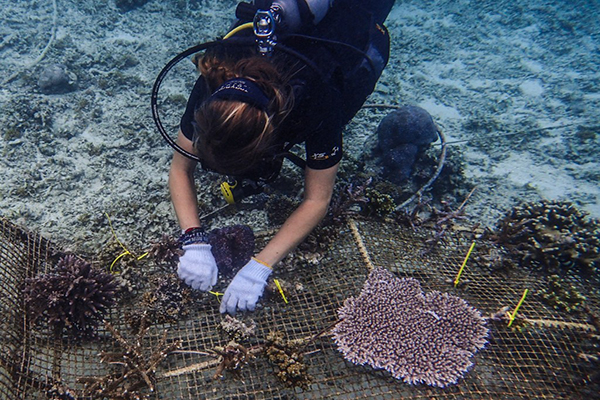 Your dive shop in Gili Trawangan
12 dives, spread over 1 week, according to the schedule established by Gili Eco Trust:
Option 1: Identification of fish species and corals required for Reef Check studies, Reef Check methodology and conduct of real studies, on Gili's home reef.
Option 2: Biorocks Methodology, Structural Construction, Immersion and Coral Planting
Equipment and learning materials included
Hotel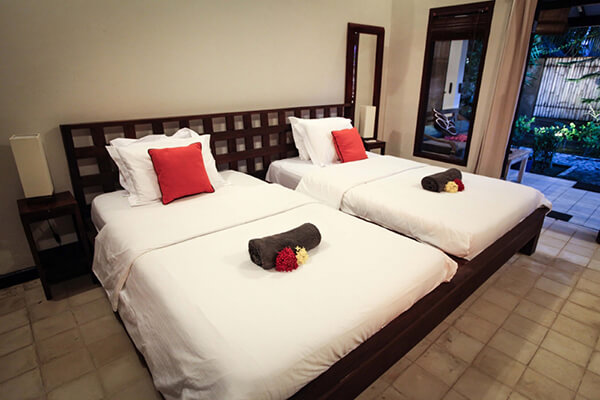 Hotel-Bungalows
East Coast of Gili Trawangan, bungalow, pool, free WiFi, tea-coffee in room, bar and restaurant in the resort.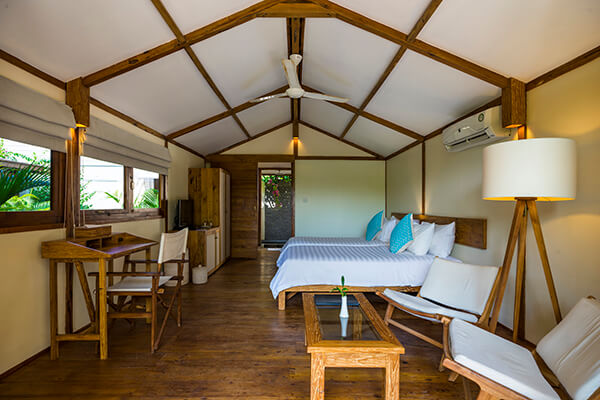 Hotel****
West coast of Gili Trawangan, traditional stylish bungalow, swimming pool, WiFi included, bar and restaurant with possibility of dinner on the beach.
More
Friends & Family
A perfect destination whether you are a couple, with friends or with children … Activities for adults and children, ask for details of the available options.