Remains
Italy
Baia: Dive into the history of the Roman Empire
Minimum stay 6 days / 5 nights
Presentation
Some of the most famous figures of ancient Rome, such as Caesar, Augustus, Agrippina and Nero at one point or another visited the ancient town of Baia.  Back then, Baia was the resort town for rich Roman citizens. Nowadays it's a small, unassuming seaside town just a few kilometres from Naples. Baia is home to the most spectacular submerged treasure in the Mediterranean, its ruins having slowly sunk into the Bay of Naples over the centuries because of the region's frequent earthquakes.
You can even swim in the middle of Emperor Claudius's dining room, complete with statues and mosaic floors – all at a depth of only 5 meters!
At a glance
Included in the offer
6 dives, in the underwater archaeological park of Baia, with a private Divemaster, equipment included, price based on 2 divers.
5 nights' accomodation, double room with breakfast included in a typical B&B or hotels, transfers between airport and hotel, transfers between dive shop and hotel, depending on hotel selected.
6 hours (= 1 day) or 2×3 hours-long private guided tour tracing the history of the Roman Empire, transfer included depending on excursions selected
Not included
Flights or meals not indicated in the previous section, any possible security deposit for the accommodation, entry tickets to museums or archaeological zones, or any other features already stated as non-included.
Flexible
Our package can be easily tailored to fit your needs and preferences. Want to add more dives and excursions or upgrade your room or hotel? Take a look at our customizable services!
Request information
Details
DIVE SHOP

Accommodation

Excursions

More
DIVE SHOP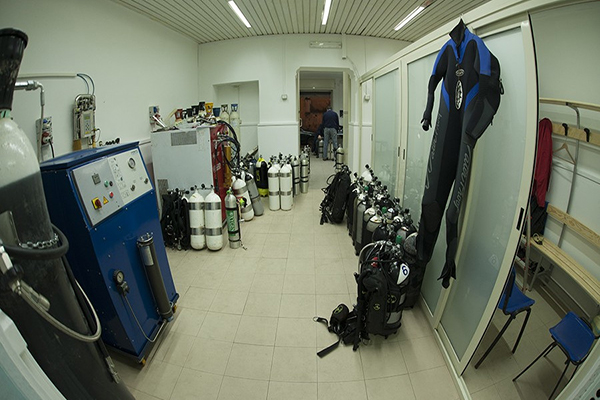 Your dive shop in Bacoli
3×2 morning dives, with full briefing the dives and the region's history, in the underwater archaeological park of Baia.
Equipment included
Optional: Extra dives within and outside of the underwater archaeological park.
Accommodation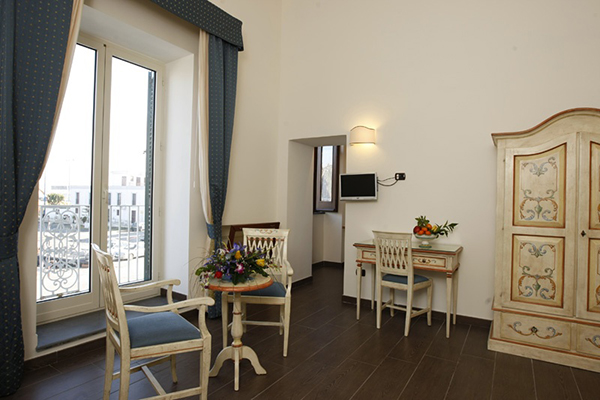 Bed & Breakfast
Bed & breakfast, 2 minutes away from the dive shop, in the heart of the village of Bacoli. Great accommodation and comfortable rooms with classic décor and en suite bathrooms. Breakfast included.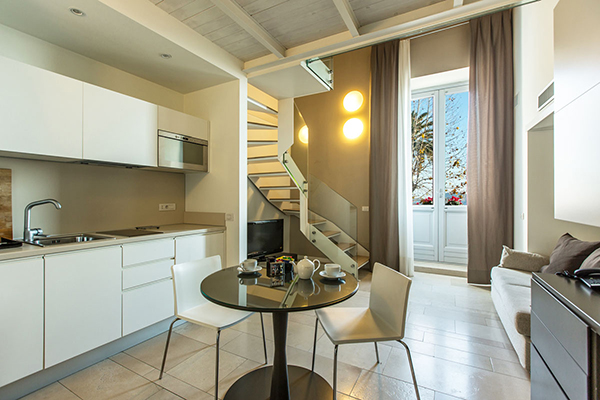 Hotel***
Historic listed building, located in Pozzuoli city centre, 200m away from the Roman amphitheatre. Impeccable apartment and rooms, some of which have stunning views of the bay. A big plus is the genuinely great customer service. Free on-site parking. Breakfast included.
Excursions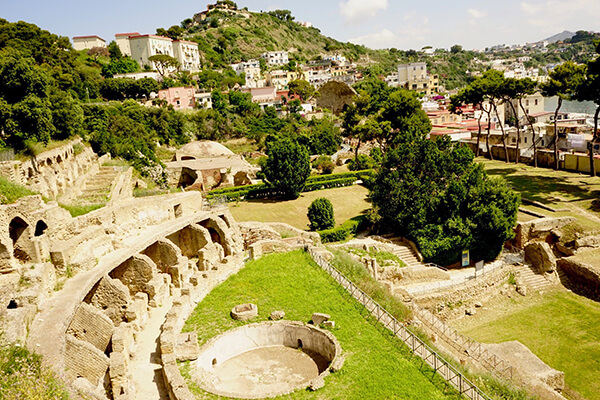 Private guided tour of the remains of the Roman Empire
Option 1: Private guided tour of the Archaeological Park of Baia, ancient Cumae or the Villa Oplontis, plus entrance to the ancient Baths of Nero, traditional Roman massage included.
Option 2: Guided snorkelling or kayak tour of the Posillipo Archaeological Park, accompanied by a passionate and certified guide, following in the footsteps of Roman splendour. End the evening with a private dinner "à l'antique", specially prepared by a chef, in the grandiose setting of a villa.
Option 3: Day-long private cruise along the coast of Baia, with stops at SuBaia for diving in the morning and then for snorkelling in Ischia, all before returning to Pozzuoli in the late afternoon.
Add on an additional day for a private visit of Pompeii or Herculaneum.
More
Car Rental
Option to rent a small car with GPS, all insurances included (refund of deductible, glass & windshield, tires, undercarriage, unlimited mileage, additional driver)
Friends & Family
A perfect destination whether you're a couple, with friends or with children… Ask us about our selection of activities for adults and for children.